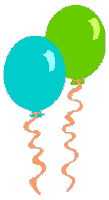 Once upon a time there was a caring person named Debi. She lived in a far away land called Antioch. One day Debi decided to open her heart & dedicate herself to teaching young children. 

The next day something magical happened...  

She opened the doors of ........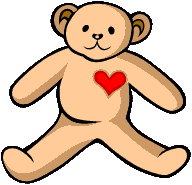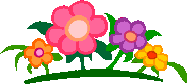 Debi's Darling Daycare & Preschool cares for little ones who are over 1 yr old (must be able to walk steadily) until they are ready for kindergarten. Debi has Early Childhood Education Credentials & Experience. She has over 37 yrs in the development of children. Debi is a former P.E.P. Trainer for KQED workshops, attends numerous classes and workshops through Los Medanos College, a former Mentor through the college and is working towards bringing PEP (Preschool Education Programs) to all of East Contra Costa. Plus has current CPR/First Aid & more.

She is an active member with NAEYC, CAEYC, Contra Costa AEYC, NAFCC and the Contra Costa Nutritional Food Program. Debi is continuing her education in order to enrich every child.  






We offer a nurturing & loving  Educational Enriched Environment;  Indoor/Outdoor Activities;  Introduction to Sign Language & Spanish; Creative Art & Music; Early Literacy, as  well as Exploring Math concepts & Natural Science through insect & plant life.  

Parents receive Daily Toddler Sheets; Annual School Calendar; Picture Emails & Password Protected Webpage & many 

"Parent Perks!"

We help our friends learn their ABC's & 123's plus help with potty training for no additional fee! 

We are availabe Monday through Friday from 6:31am to 5:55pm.

or call us  ......     (925) 755-1-FUN (386)

"Bye-Bye and may you have a Blessed & Groovy Day !"


We are a Christian based daycare & preschool. We have bible stories, songs & holiday activites. We pray before meals & encourage children to pray for themselves, family & friends. We do not force any child to participate but must have them respect other children who do.

 Featured in  "WELCOME TO ANTIOCH MAGAZINE !".

News spread near and far about the love Debi has for her young ones. One year a cover story was published by the Child Care Council about Debi, and she is featured in the "Welcome to Antioch Magazine." 

Our friends are in a safe & caring atmosphere which makes learning effective & FUN!!

Welcome to a "wonderful story"..........


We are a private daycare/preschool 

Thank you for your interest!

(leave a voicemail)

Due to the Covid19 Pandemic, we have changed

our enrollment procedures, and space is limited.

"Debi's Darling Daycare & Preschool"